Expanding Extraordinary
The Next Chapter Begins
If You can Dream it...You can Do It!
- Walt Disney
In the Spring of 2022, the beginning of the next chapter at RiverWalk began! The project will take approximately two years and is scheduled to be completed in Spring of 2024. This next chapter at RiverWalk Resort at Loon Mountain will include 66 additional luxury units, a second restaurant, an incredible production winery, a new spa and Grand Ballroom.
We are excited to keep you informed of the latest updates as RiverWalk expands extraordinary and Phase II construction develops. In addition to this, to learn more about resort and area operations visit our Know Before You Go page.
---
November 11, 2022
A great time was had at our recent Expanding Extraordinary ceremonial Topping Off Celebration. It was a memorable day in the journey of our West Wing expansion.

The practice of "Topping Off" a building can be traced back to the ancient Scandinavian rite of placing a tree atop a new building to bestow good luck on the future inhabitants of the structure. In order to celebrate and carry on this tradition, we will be placing a special steel beam within the grand entrance cupola that was signed at the event by those who played roles in bringing the vision of RiverWalk to life.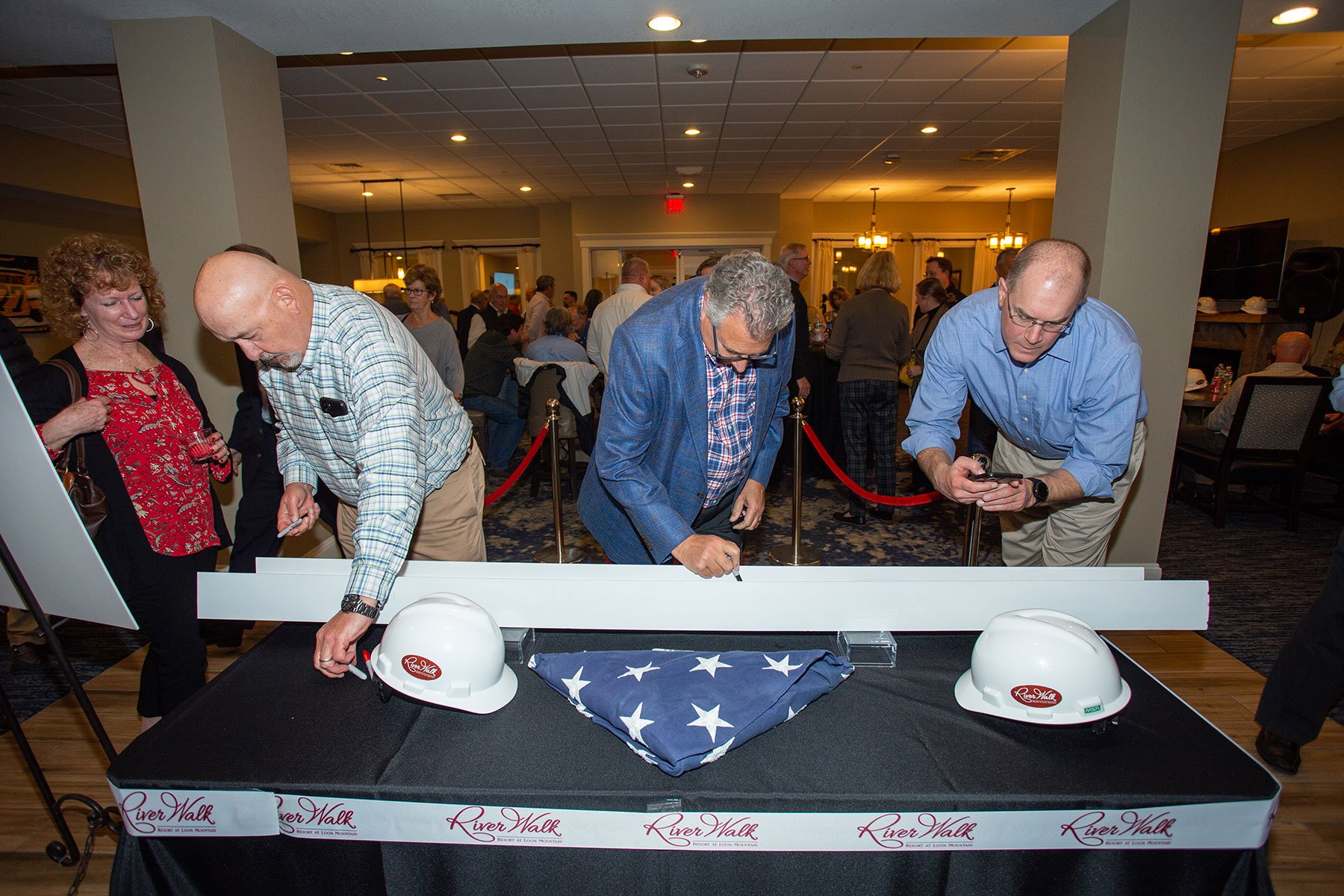 Check back for more updates as progress continues.