Expanding Extraordinary
The Next Chapter Begins
If You can Dream it...You can Do It!
- Walt Disney
In the Spring of 2022, the beginning of the next chapter at RiverWalk began! The project will take approximately two years and is scheduled to be completed in Spring of 2024. This next chapter at RiverWalk Resort at Loon Mountain will include 66 additional luxury units, a second restaurant, an incredible production winery, a new spa and Grand Ballroom.
We are excited to keep you informed of the latest updates as RiverWalk expands extraordinary and Phase II construction develops. In addition to this, to learn more about resort and area operations visit our Know Before You Go page.
---
March 21, 2023
The creation of the red roof is coming along nicely as the building is being closed in.

The Grand Ballroom, catering event kitchen and interior staircases have been poured which completes 95% of all needed cement work in the building.

Our new state of the art air handler system is currently being installed. This extraordinary equipment will circulate air in and out of the entire building every 8 minutes.

Interior unit drywall grid systems and sheet rock work is happening daily... Lots of exciting changes are happening every day!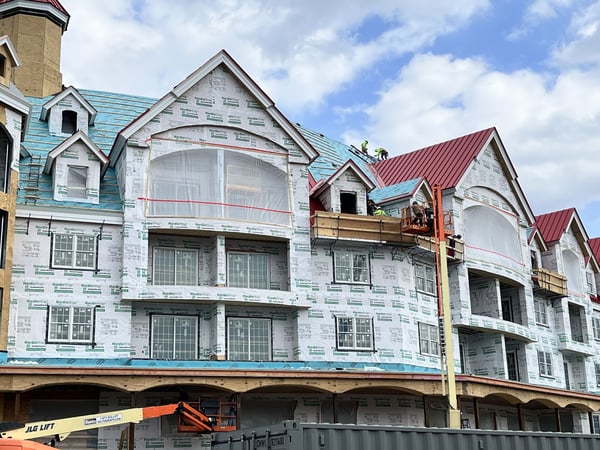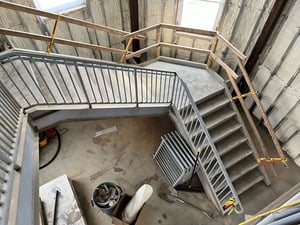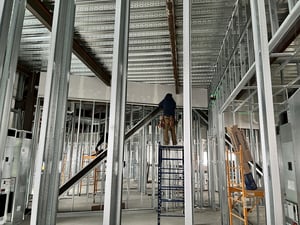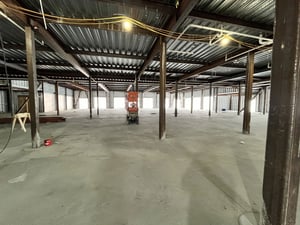 Check back for more updates as progress continues.