Expanding Extraordinary
The Next Chapter Begins
If You can Dream it...You can Do It!
- Walt Disney
In the Spring of 2022, the beginning of the next chapter at RiverWalk began! The project will take approximately two years and is scheduled to be completed in Spring of 2024. This next chapter at RiverWalk Resort at Loon Mountain will include 66 additional luxury units, a second restaurant, an incredible production winery, a new spa and Grand Ballroom.
We are excited to keep you informed of the latest updates as RiverWalk expands extraordinary and Phase II construction develops. In addition to this, to learn more about resort and area operations visit our Know Before You Go page.
---
July 27, 2022
It's been a very busy summer so far for our team of contractors! 50% of the steel work for the new West Wing building is complete.
The production tanks in the new Seven Birches winery location have been installed and are an extraordinary site to see. Check out their install footage.
Interior building framework will begin next week with concrete flooring work scheduled to start in early August.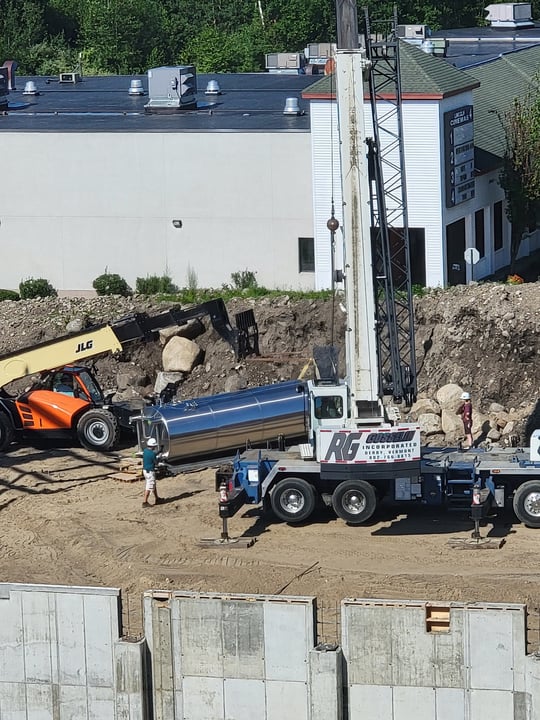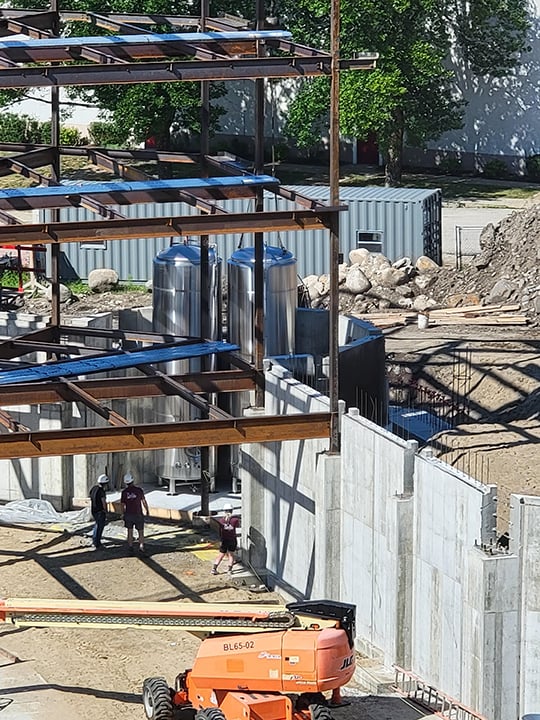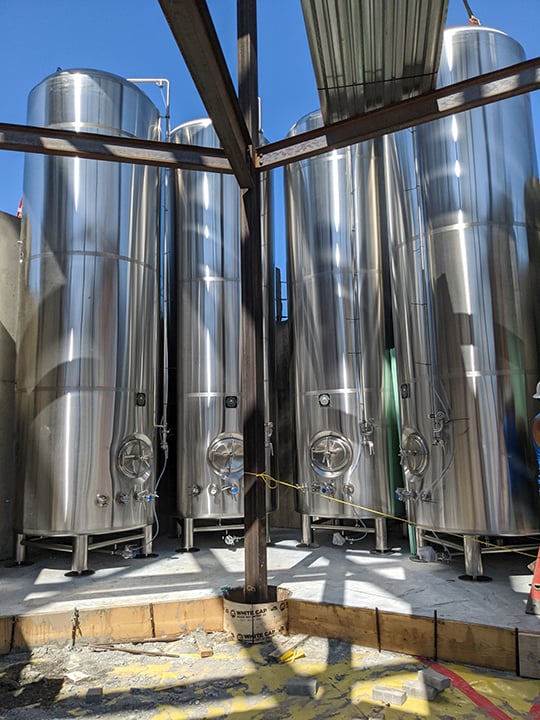 Check back for more updates as progress continues.