Lin-Wood Skate Park

Lin-Wood Skate Park is a current non-profit project with the initiative of building a skate park for the Lincoln-Woodstock region. The organization spearheading these efforts has worked with Volcom, Loon Mountain, Riverwalk Resort, and more to raise the $100,000 needed to begin construction. They recently won the Tony Hawk Foundation grant award and have been hosting events throughout the White Mountains to make this project a reality.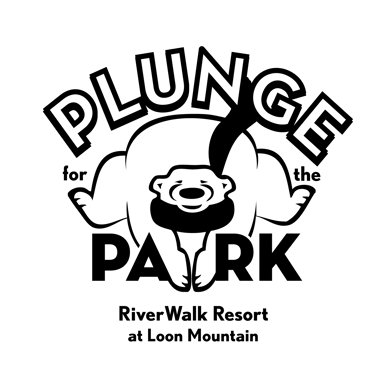 RiverWalk Resort and the people from Lin-Wood Skate Park are collaborating on events that will help build the skate park in downtown Lincoln. For example, RiverWalk Resort hosted Lin-Wood Skate Park's "Plunge for the Park" event, similar to the effect of a polar plunge into RiverWalk's outdoor lagoon. This event also included a silent auction and appetizers from La Vista Italian Cuisine. These events and more help Lin-Wood Skate Park and the Lincoln-Woodstock community reach their goals more quickly. The team at RiverWalk is proud to be a part of it!
---
We regularly host events year round for non-profits and work with local businesses to create inclusive vacation packages for guests. Be close to the entertainment and reserve a suite in advance to make a weekend of it! Our suites book quickly during big events, so be a step ahead of everyone else and reserve your suite now.
RiverWalk Resort is a luxury condo resort that offers opportunities for condo ownership. Owners enjoy perks such as premium benefits at every event in the owner's club and throughout the resort. Learn more about ownership at RiverWalk and how you can become an owner with fractional real estate.