Loon Mountain

Loon Mountain is a ski mountain in Lincoln, NH, that offers year round activities. In the winter, they open ski trails, ice skating, snowshoeing, snow tubing, and the winter zip line! Once spring rolls around, Loon Mountain opens the Aerial Adventure Park, bicycle rentals, gondola sky rides, climbing wall, loglam maze, bungee trampoline, and more.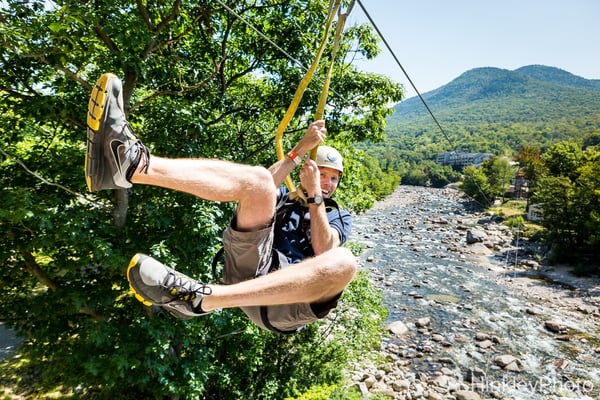 RiverWalk Resort and Loon Mountain along with a few other attractions like Whale's Tale Waterpark and Alpine Adventures have worked together to create vacation packages for visitors. Loon Mountain and RiverWalk Resort specifically created a "Stay and Ski" package that includes 2 days of ski tickets, free ice skating, 1 night at RiverWalk, and transportation to and from the mountain. These collaborations between attractions is what makes an extraordinary experience for our visitors to the Lincoln-Woodstock area.
---
We regularly host events year round for non-profits. Be close to the entertainment and reserve a suite in advance to make a weekend of it! Our suites book quickly during big events, so be a step ahead of everyone else and reserve your suite now.
RiverWalk Resort is a luxury condo resort that offers opportunities for condo ownership. Owners enjoy perks such as premium benefits at every event in the owner's club and throughout the resort. Learn more about ownership at RiverWalk and how you can become an owner with fractional real estate.